Meet the Team
The culinary architects behind HEW Parlor & Chophouse.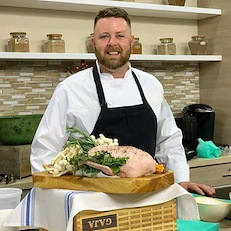 Clayton Parrett
Executive Chef
Clayton Parrett
Executive Chef
Chef Clayton's philosophy is simple - good food, friends and music combine to create the most special moments in life. Starting his career at a butcher's market which quickly blossomed into a passion. He has worked throughout Louisiana learning techniques of traditional French, Cajun and Creole cuisines.
While at Louisiana State University, Clayton enthusiastically expanded his knowledge in the culinary arts which launched new experiences. This journey resulted in collaborations with some of the leading chefs from Orange County Convention Center to Amalie Arena. As Executive Chef at IMG Academy, he had the opportunity to work with professional athletes from the NFL, NBA, WNBA, MLS, La Liga and Bundesliga.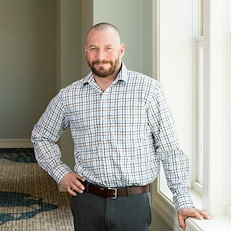 Chris Boutin
Director of Food & Beverage
Chris Boutin
Director of Food & Beverage
With more than 25 years of fine dining and restaurant management experience, Director of Food & Beverage Chris Boutin oversees the front and back of house operations at the HEW Chophouse, Hi-Fi Rooftop Bar as well as oversees food and beverage operations team for the hotel's 10,000 square feet of indoor and outdoor event space.
Chris has worked in every aspect of the food & beverage industry from a server at Bern's Steakhouse, to developing the Wine Spectator Award winning wine list, service and standards at the Sandpearl. Boutin now brings the standards and practices from his fine dining experience to the Fenway Hotel.